start up!
let's get to know golden child
---
---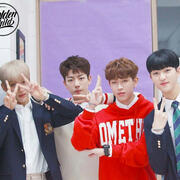 "golden child refers to a perfect child who is born once in 100 years. they are named so as to lead the kpop industry for the next 100 years as well as the future trend of music."
before you proceed, do understand that:
» there may be inaccuracies regarding their trainee periods as some were purely based on speculation/not confirmed.

» some facts may be biased and formed by my own observations and opinion. please take with a grain of salt.

» this is just an introductory guide rather than a masterlist so it's not necessarily going to have every single golcha video out there.

» all videos linked here are subbed unless there is none available. all vlive broadcasts and videos can be found on their channel and will not be linked here unless subbed and reuploaded by a third party.

» THESE BOYS REALLY DO DESERVE ALL THE LOVE IN THE WORLD. I HOPE THIS GUIDE IS THE DOOR FOR YOU TO GIVE THEM JUST THAT. PLEASE LOVE, SUPPORT AND APPRECIATE MY PRECIOUS CHILDREN ❤︎❤︎❤︎

» this was provided to you by @ieejangjun / @goldenchiids ⇢ currently on rest mode but feel free to contact me via curiouscat as well if you have any questions, inquiries, suggestions, or if any links are broken etc.!

» updated on: 180402
ABOUT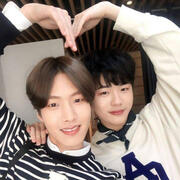 Golden Child (hangul: 골든차일드, also known as GNCD) is a rookie 10-member boygroup from Woollim Entertainment, home to INFINITE and LOVELYZ. Some members were initially introduced through 'W Project' — a series of predebut releases throughout early 2017 intended to introduce Woollim's new talents and trainees by showcasing their vocals, rap, and dance. They debuted on August 28, 2017 with 'DamDaDi (담다디)'. The group originally consisted of 11 members before former member Park Jaeseok decided to officially cease activities with the group on January 7, 2018 due to health issues and other personal reasons.
EXTRA FACTS
» prior to debut, the boys were known as the "woollim boys" and many fans have been anticipating for their debut after some trainees became known to the public. they gained more popularity as trainees after appearing as backup dancers for infinite.

» fans thought their name was too long when it was first announced and have started calling them "golcha" for short which stemmed from 골든차일드 (골 = gol, 차 = cha). this nickname became popularized that even golcha's first mini and debut album 'GOL-CHA!' was named after it.

» "googoo line" or "googoo child" consists of the four 99 liners: jaehyun, jibeom, donghyun and joochan.

» they currently have two rooms in their dorm and the arrangement is students room (youngtaek, jaehyun, donghyun, joochan and bomin) vs non-students room (daeyeol, sungyoon, jaeseok, jangjun, seungmin and jibeom) ↬ UPDATE: room arrangements have changed and currently room 1: sungyoon, jangjun, youngtaek, seungmin | room 2: jaehyun, jibeom, donghyun, bomin | room 3: daeyeol | living room: joochan (source)
meet the boys of golden child
*click each member's name or photo for more info
w project  mini albums  full albums  osts
---
*as of the moment, golden child has not released any full albums yet but this page will be updated as soon as they have.*
MISCELLANEOUS
other resources to help you get into golden child